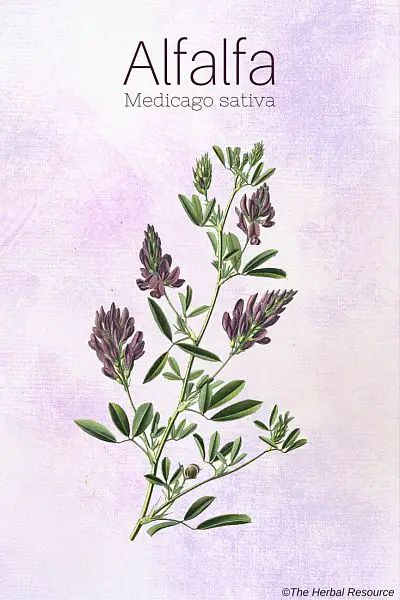 The herb has a long history of use in China as an appetite stimulant and as an herbal treatment for digestive disorders, especially ulcers.
Ayurvedic medicine used Medicago sativa as an herbal treatment for ulcers, to alleviate the pain of arthritis and as a treatment for fluid retention.
Early American herbalists used the herb as a treatment for arthritis, boils, cancer, scurvy, and for diseases of the urinary and digestive systems.
Pioneer women in America used alfalfa as an herbal remedy for menstrual disorders.
Alfalfa is traditionally used as an herbal treatment for debility during convalescence or in cases of anemia.
Also, it was used as a natural treatment for infections from surgical incisions, bed sores and as an external poultice for the treatment of an earache.
In Columbia, the mucilaginous fruits are used as an herbal treatment for a cough.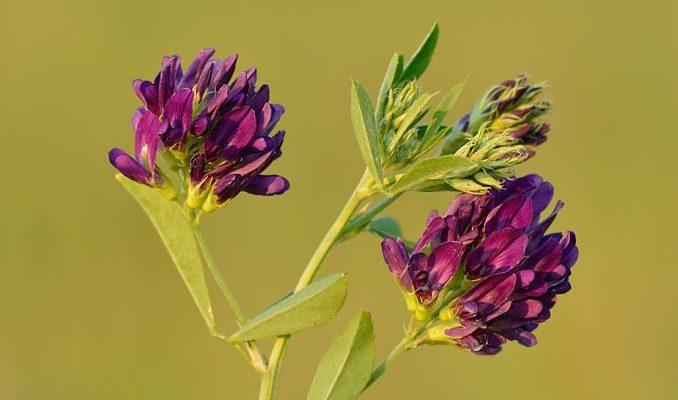 The following two tabs change content below.

Herbal Resource
The Herbal Resource
was created out of a passion for all natural health solutions and to inform on what nature can provide to heal. Staffed by a group of functional medicine advocates, scientists and natural health experts, we use science to support how natural can help bring health to people.

Latest posts by Herbal Resource (see all)