This is a guest post. The information and opinions expressed are those of the author.
Introduction
The geriatric population has been increasing globally as a result of a change in work style and climate variation in different regions as well as countries. Increment in the geriatric population led to an increase in the occurrence of anti-aging effects on the skin. As a result, various aging studies and gerontology graduate programs, which are aimed for increasing awareness towards protection against anti-aging effects on individuals have been launched.  Here, we discuss the effectiveness of aloe vera as a natural anti-wrinkle remedy.
Aging is the main contributor to causing wrinkling of the skin, which is caused due to dry skin. The continuous exposure from ultraviolet rays from the sun damages collagen and makes skin brittle and wrinkled. In addition, the presence of excess content of metal metalloproteins also degrades the composition of collagen. Other factors, including habitual smoking and repetitive facial expressions, are leads to cause wrinkling.  
Various treatment methods for the appearance of wrinkles have been prevalent in the market. One of them is Botox treatment, which is a toxin obtained from Clostridium botulinum, a type of bacteria. This type of therapy involves the injection of prescribed medication into the face muscles. The injection of Botox helps in stopping the contraction of muscles, keeping it relaxed and smooth. However, Botox treatment does not eliminate the wrinkles, but it blocks the signals sent by nervous systems to the skin muscles, which cause muscle paralysis. Additionally, this type of treatment involves a cost of more than $300 USD per treatment.
There are various products including OTC creams, lotions, moisturizers, and retinoid creams, which are used to limit the occurrences of skin wrinkling. Additionally, some of the surgical treatments such as laser skin resurfacing, dermabrasion, and non-ablative laser treatment are also used to reduce the wrinkling of the skin. High cost and short-term benefits associated with the above-mentioned products and surgical methods have forced the consumers to opt for the natural remedies with reduced side-effects and long-term benefits for the treatment of wrinkled skin.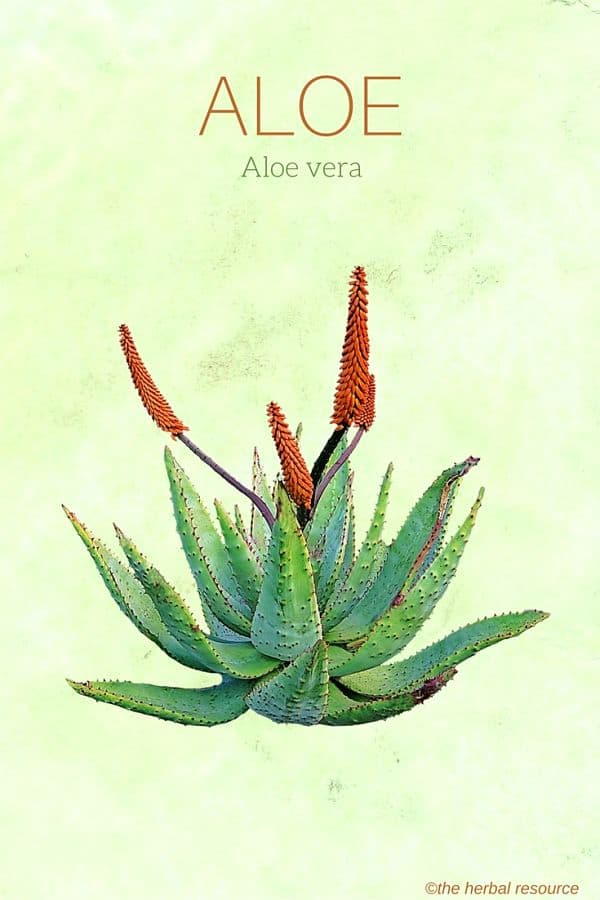 Impact of Aloe Vera for treating anti-wrinkling
Consumers are increasingly aware of the health benefits associated with natural ingredients as a result of the rising number of advertisements and social media campaigns by health experts and personal care companies on a global level. Aloe vera is a stemmed shrub, whose extract finds use as an ingredient in various applications including food, cosmetics, and herbal remedies. These extracts are composed of numerous essential nutrients, including vitamins, minerals, amino acids, lignin, and essential enzymes.
Aloe vera leaves contain polyphenols including barbaloin, which is capable of exhibiting antioxidant properties. The features above promote the incorporation of aloe vera extracts as functional ingredients in the formulation of various skin creams. Aloe vera acts as the natural anti-aging constituent, which contains skin-friendly vitamins and improves skin elasticity. The use of aloe vera results in protection against the harmful radiations from sunburn along with keeping the skin hydrated.
In February 2015, a group of scientists published a trial on the effects of Aloe vera gel on dermal fibroblasts among Japanese women. This research reveals that the daily consumption of aloe vera gel reduces the facial wrinkles in women over 40 years old. Additionally, the intake of aloe vera results in increasing the collagen and hyaluronic acid production on dermal fibroblasts.
Aloe vera contains skin-friendly vitamins such as Vitamin C and Vitamin E, which play a crucial role in cell protection of skin muscles. Vitamin C helps in synthesizing collagen, which is an essential skin constituent and acts as an excellent anti-oxidant. On the other hand, another anti-oxidant, vitamin E provides skin protection against harmful free radicals.
The presence of fibroblast in aloe vera helps in the formation of collagen and elastin, which maintains the skin elasticity. Furthermore, aloe extract acts as an astringent, which causes contraction and allows pore tightening of the skin. The dehydration of stratum corneum, an outer skin layer causes the skin dryness and promote wrinkling. When aloe vera is applied, it restores the moisture content of the skin. These features promote the use of aloe vera extracts in formulation of moisturizers, which keep the smoothness of the skin.
UV A is one of the dangerous components produced from UV radiation, which causes the formation of superoxide radicals and other reactive oxygen species. The formation of these chemicals cause cell death, which results in the formation of wrinkles. The usage of aloe vera extract results in preventing damage on skin by UVA, by limiting the existence of lipid membrane oxidation.  
There are various aloe vera remedies which are used for the treatment of wrinkles. From the household, a gel forms can be scooped out from the base of succulent leaves from aloe vera plant grown in the houses. Additionally, aloe vera gel forms are used for the preparation of refreshing lotions which will smoothen and moisturize skin.  
Aloe vera products are consumed in the forms of juices or applied to skin in the forms of gels or creams. Health experts have recommended that the consumption of 250 ml of aloe vera per day results in increasing the anti-oxidant capacity of skin cell and thus, reduce the occurrence of wrinkles. In case of capsules, daily dosage of 1-3 kg also helps in preventing wrinkles. On the other hand, a limit of up to 0.5% of aloe vera gel is recommended for use as the moisturizing agents.
The presence of Aloin content in the aloe vera extract raises the concerns among the consumers who use these products for skin care. Aloin is a laxative compound, which can cause diarrhea, dehydration and abdominal cramps. Furthermore, health experts have recommended that pregnant women not use aloe vera products in order to prevent the occurrence of uterine contractions and miscarriages due to the presence of aloin compound.
Gaining popularity of aloe vera as herbal extracts in various applications
According to Grand View Research, the global aloe vera extracts market is expected to reach USD 2.68 billion by the end of 2025, growing at a CAGR of 7.6% from 2019 to 2025. Rising importance of herbal extracts among the consumers for providing long-lasting health benefits with reduced side-effects is expected to expand the scope of aloe vera extracts in the formulation of various products in personal care sector. Additionally, the implementation of favorable laws by the regulatory bodies including the U.S. FDA and EU, aimed for promoting the usage of organic skin care products have played a major role in expanding the visibility of herbal extracts among the buyers in personal care sector.
Consumption patterns among buyers
Over the past few years, the consumers have been increasingly concerns about early ageing. For instance, the buyers of age group of 25 to 40 years spend a significant proportion of their disposable income in personal care. Furthermore, increasing levels of pollution and UV light exposure among consumers is expected to prompt the consumption of anti-ageing. These consumption patterns are projected to force the industry participants to develop new products to cater the rising demand.
Asia Pacific was the largest consumer of aloe vera extracts in 2018. Consumers are increasingly aware of the positive effects associated with herbal extracts such as aloe vera. As a result, anti-wrinkle products manufacturers are expected to launch aloe vera derived creams. Additionally, the technological advancement in the personal care industry of South Korea and Japan, where the industry participants are increasing spending towards R&D of herbal personal care products, is expected to open new markets for aloe vera extract manufacturing firms over the next few years.
Competitive strategies among the key industry players
Companies including L'Oreal, Clarins, Estee Lauder, Proctor & Gamble, Revlon, Inc., and Forest Essentials' manufacture and distribute aloe vera extract creams. Extensive foothold of their distribution channels across the world is expected to keep their dominance in the near future. Product innovation along with the formation of strategic alliances with the distributors located in the developing economies including China and India are expected to be the critical success factors over the next few years. In May 2017, Forever launched a new anti-aging skin care product line under the brand name, Infinite By Forever, for the U.K. market. The product line comprises Firming Complex, Firming Serum, Hydrating Cleanser, and Restoring Crème. The U.K.-based Forever has combined aloe vera ingredients in order to restore skin moisture balance, stimulating collagen levels and reduce the appearance of wrinkles.
Some of the herbal ingredient manufacturing firms are also increasing spending towards the development of advanced personal care ingredients. For instance, in April 2019, Switzerland-based Givaudan launched a new adaptogens botanical solution. This solution is manufactured from botanical extracts including moringa, turmeric, acerola and aloe vera, which is targeted for chilling the skin and body. These initiatives are expected to increase the access of the above mentioned extracts as effective raw materials to anti-wrinkle products manufacturers over the next eight years.
Read more
Aloe Vera – Health Benefits and Side Effects
Supporting References
https://www.cosmeticsbusiness.com/news/article_page/Infinite_By_Forever_launches_anti-ageing_skin_care_range/129506
https://www.medicalnewstoday.com/articles/265800.php
https://www.naturalmedicinejournal.com/journal/2012-09/aloe-vera-gel-research-review
https://www.truthinaging.com/review/what-is-it-aloe-vera
https://www.livestrong.com/article/494992-aloe-vera-juice-ingested-as-an-anti-aging-skin-care/
https://www.herbaldynamicsbeauty.com/blogs/herbal-dynamics-beauty/aloe-vera-skin-benefits
https://alternativa-za-vas.com/en/index.php/clanak/article/aloe-vera-gel
The following two tabs change content below.
Varun Juyal
Varun Juyal holds a Bachelors in Petroleum Maintenance & Operations and M.B.A in Oil & Gas Management from University of Petroleum Studies, Dehradun. He has more than four years of experience in market research and business consulting. Varun has been an active participant in a majority of the consulting engagements, product sales forecasting, and penetration studies at Grand View Research. Clients in food & beverage, paints & coatings, construction, oil & gas and chemical sectors have appreciated his consulting projects and in-depth research coverage.
Latest posts by Varun Juyal (see all)