Angelica has for centuries been an important medicinal plant and food source, especially to the Sami or Lapps in northern Finland, Norway and Sweden and the Inuits in Greenland.
The Vikings were aware of the medicinal properties of the plant, and it is mentioned in the Icelandic sagas.
In Norway, the plant was cultivated in medicinal herb gardens, and it was probably the first medicinal plant that was exported from the Nordic countries to the rest of Europe.
By the 14th century, angelica had become well-known as a medicinal herb throughout Europe.
During the middle ages the root of the plant was believed to be useful as a treatment for the plague, and in the 17th and 18th century the herb was widely used against intestinal infections such as dysentery and cholera.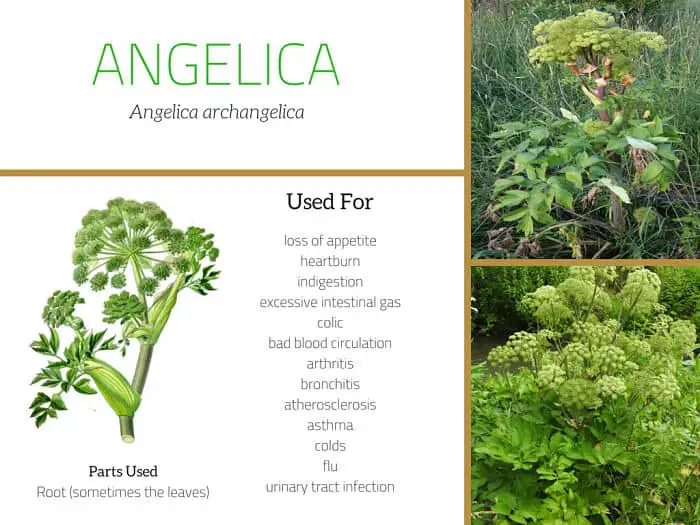 Among modern-day herbalists, angelica is considered a bitter, warming and invigorating herb that can be used as a remedy for a wide variety of diseases and disorders.
Because the herb is bitter, it is primarily used for ailments associated with the digestive system.
The following two tabs change content below.

Herbal Resource
The Herbal Resource
was created out of a passion for all natural health solutions and to inform on what nature can provide to heal. Staffed by a group of functional medicine advocates, scientists and natural health experts, we use science to support how natural can help bring health to people.

Latest posts by Herbal Resource (see all)