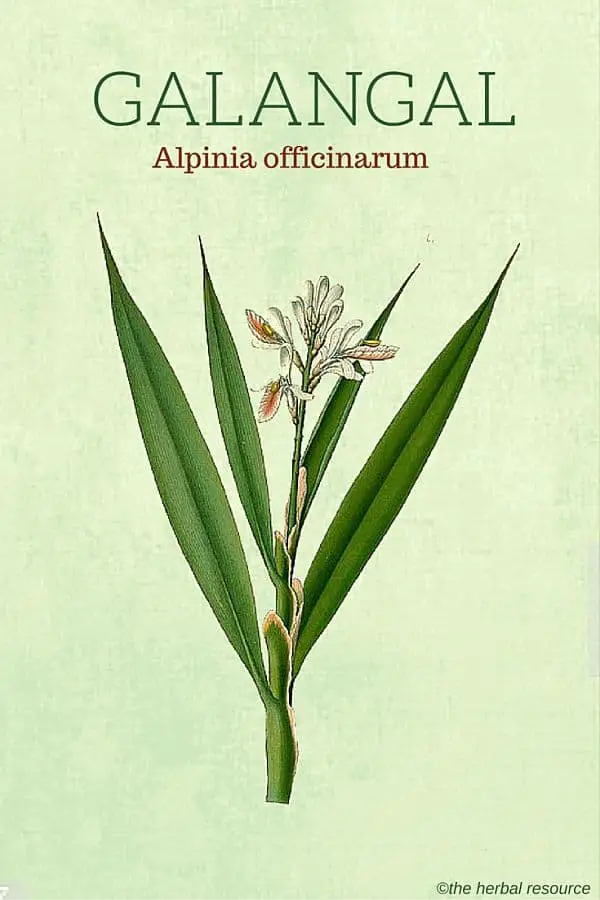 The medical applications of galangal are in many ways the same as its close relative ginger.
It is a bitter herb that is used to promote digestion and stimulate appetite and production of digestive fluids. The herb is therefore used to treat anorexia, indigestion (dyspepsia), colic and stomach ache.
It is also used traditionally for hiccups, nausea, vomiting, chronic gastritis, and ulcers in the digestive tract.
The herb has analgesic (relieving pain) and antipyretic (reducing fever) properties, and it may also help reduce bacterial and fungal infections.
[Read more on Galangal Root – Health Benefits, Therapeutic Uses and Side Effects]

The following two tabs change content below.

Herbal Resource
The Herbal Resource
was created out of a passion for all natural health solutions and to inform on what nature can provide to heal. Staffed by a group of functional medicine advocates, scientists and natural health experts, we use science to support how natural can help bring health to people.

Latest posts by Herbal Resource (see all)