According to myth, the medicinal properties of yellow loosestrife were first discovered by a man named Lysimakhos. Who he was and what role he played in history is uncertain but in ancient literature, he is referred to as a herbal doctor, king of Sicily or general in the army of Alexander the Great.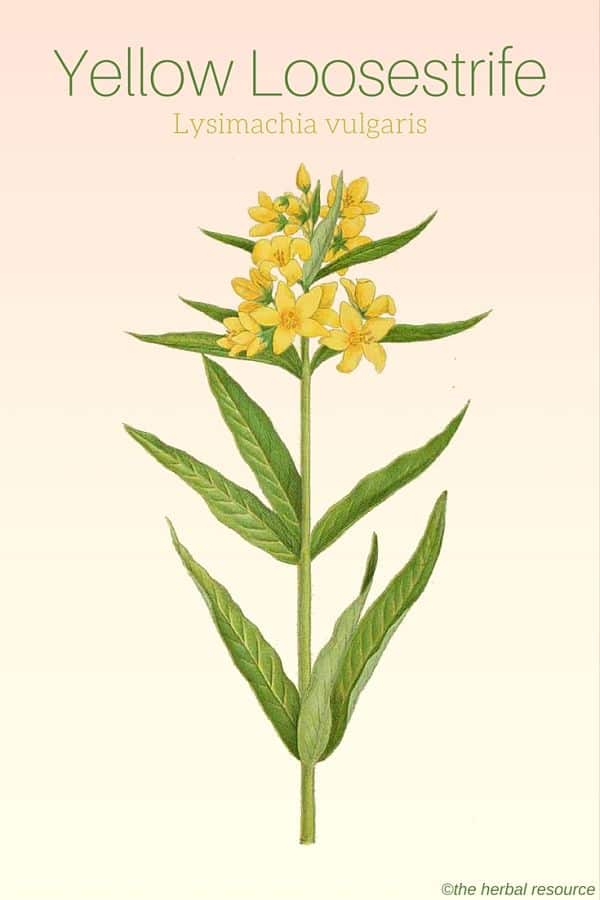 The Ancient Greek physician, pharmacologist and botanist Pedanius Dioscorides (40 – 90 AD) wrote about yellow loosestrife in his "De Materia Medica" (Greek encyclopedia about herbal medicine) where he recommends it for wound treatment and to stop nosebleeds, and also wrote that the smoke of the burning herb could keep snakes and flies at bay.
Yellow loosestrife did not play a vital part as a medicinal herb during the Middle Ages and was first later used as a remedy for fever, diarrhea, and dysentery.
[Read more about Yellow Loosestrife…]
The following two tabs change content below.

Herbal Resource
The Herbal Resource
was created out of a passion for all natural health solutions and to inform on what nature can provide to heal. Staffed by a group of functional medicine advocates, scientists and natural health experts, we use science to support how natural can help bring health to people.

Latest posts by Herbal Resource (see all)