Nasturtium can act both as a disinfectant and as a healing agent, and all parts of the plant have strong antibiotic and antimicrobial properties.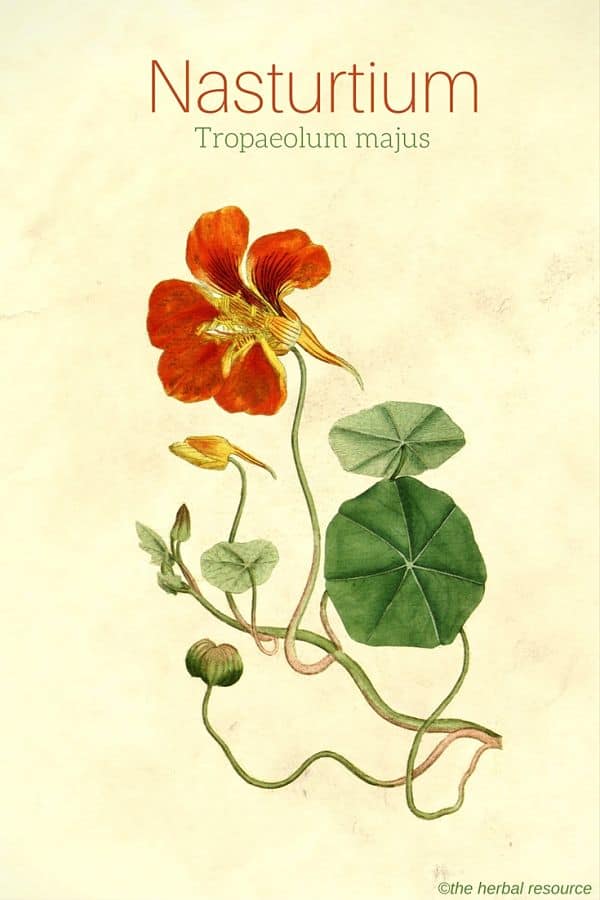 The herb is used primarily as an herbal remedy for urinary tract infections and diseases of the respiratory tract but is also indicated for external and internal bacterial infections and to treat minor scrapes and cuts.
The dried ripe buds have a strong laxative effect, and unlike many conventional germicides, nasturtium will not damage the intestinal flora.
It is an excellent source of immunity-boosting vitamin C and may be used as a natural remedy for helping the body overcome and prevent the common cold and influenza.
Nasturtium has a reputation for promoting the formation of red blood cells, and it has been used in folk medicine as a remedy against scurvy due to its high content of vitamin c.
[Read more about Nasturtiums…]
The following two tabs change content below.

Herbal Resource
The Herbal Resource
was created out of a passion for all natural health solutions and to inform on what nature can provide to heal. Staffed by a group of functional medicine advocates, scientists and natural health experts, we use science to support how natural can help bring health to people.

Latest posts by Herbal Resource (see all)